This contest is now closed. The randomly chosen winner is Tina. Congratulations!

As you know birthdays come frequently at our house. The spring is an especially busy time as we celebrate four birthdays in six weeks. Let's just say I am ready for break from cake after April! I love baking my own cakes for the kids, it is cheaper and tastes so much better! Sometimes I spend hours creating the perfect Barbie masterpiece and other times I need a little help getting a birthday cake done in time.
I was so excited when Wilton asked me if I would like to experiment with their new line of birthday products. When the box arrived my children were literally squealing with delight as the looked through all the adorable cake toppers and cupcake wraps. Have you ever seen a cupcake wrap? I hadn't until a few weeks ago, they take your cupcakes from blah to wow, in about 15 seconds!
My girls eagerly picked out all the princess decorations and got busy planning their birthday cakes and cupcakes. What I loved about these decorating helps from Wilton is that they make it easy to decorate a cake. Even a novice cake decorator can have professional looking cakes using a few accessories.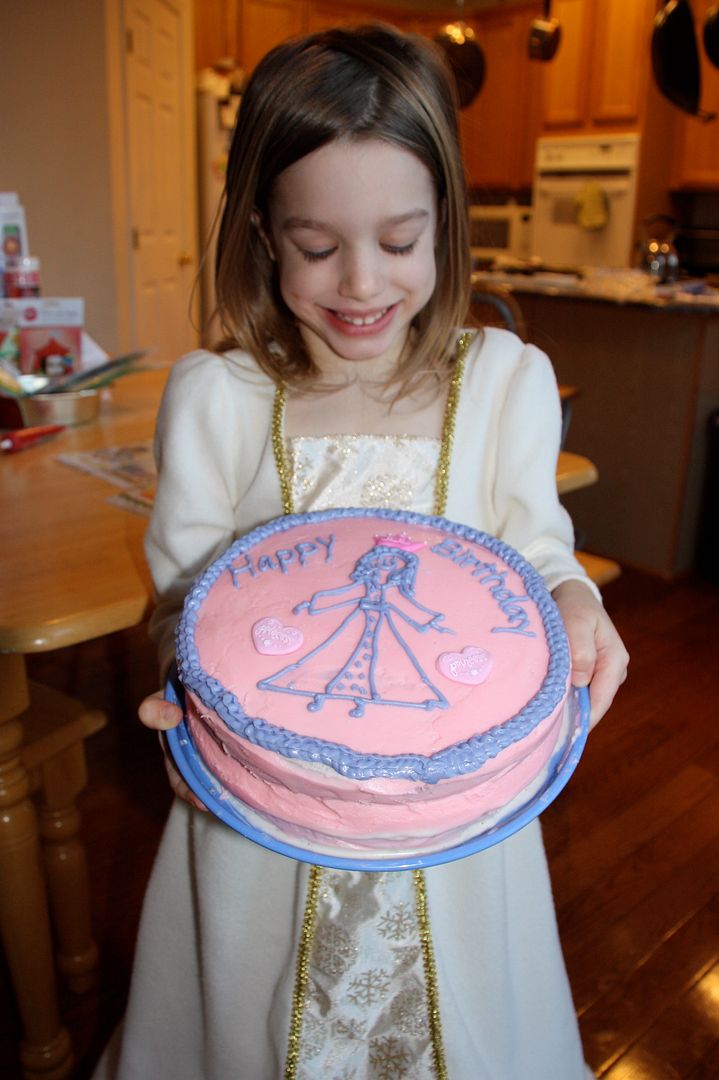 Last week my husband had surgery right before my daughter's birthday. My cake baking time was limited, but I was able to make a princess cake using some of the princess decorations from Wilton. She was thrilled with her simple but cute cake (she wanted me to draw her on the top of the cake in her new dress), and I was happy I didn't have to spend a few hours creating our next masterpiece.
I am convinced that sprinkles and a few decorations can make any average cake an awesome cake. You don't have to be a professional cake decorator to create great looking cakes for significantly less than the store bought cakes.
Wilton wants to give one of my readers the opportunity to try out some of their newest birthday products. I am sure the winner will be as impressed as I was at this cute line of decorating products. I am eagerly awaiting each birthday so I can try out another accessory!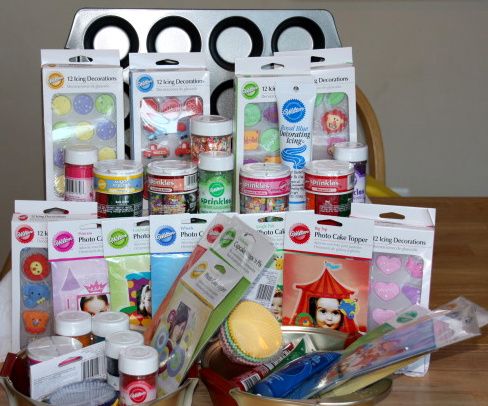 This package, which has $180 dollars worth of cake decorating products, including pans, gels, sprinkles, and toppers is sure to turn even a novice cake decorator into a pro! To enter to win leave a comment telling me whether you normally bake or buy cakes. I will pick a random winner on Saturday February 27, 2010.