This giveaway is now closed. Congratulations to Aidelis, Sarah, and Lisa!

Several months ago I asked on Twitter about a good grocery app. A few people gave me suggestions, but many of the apps cost a few dollars and I really wanted to find something for free.
The I heard about ZipList. As soon as I saw this incredible FREE meal planning, recipe, and shopping tool a few weeks ago I loved it. I was very excited to learn that they launched an iPhone application last week. This means your meal plans, recipes, and shopping tools can go with you to the store on your iPhone, iPad or iPod touch.
You can set your preferred stores, configure the aisles, and even take pictures of barcodes (if you have a 3GS) with your phone to create your list! Technology is amazing, isn't it? Plus, if you are like me, you never go anywhere without your phone, so there is no worry of forgetting or losing your shopping list!
Here are a few of the features of the free ZipList App.
You can add items to your shopping list using your iPhone, or you can add items online at ZipList.com, by text message, email or by IM.
You can use your iPhone to scan or key in product barcodes to add items to your list. Plus, unlike other shopping lists, the ZipList app auto-completes product barcodes as you key them in, saving keystrokes.
ZipList auto-categorizes items as they are added to the shopping list (e.g., dairy, frozen foods, etc.). You can also set and filter grocery items by level of importance or by grocery store.
With ZipList, you can synchronize your shopping list not only with other iPhone users, but also with users of other mobile devices (e.g., Android, Blackberry, etc.), as well as online users. No other online shopping list app can do this either. This feature is perfect for mom to send the list to dad so he can pick up a few items on the way home from work, or vice versa!
The app can be downloaded in a few minutes and a simple text message will sync your ZipList app on your phone with your web account. I cannot tell you how much I love this application! Even if you don't have an iPhone you can still use the web version of ZipList to simplify your meal planning.
My favorite feature by far is the recipe clipper, it makes creating your shopping list so easy! If you are like me and use the internet as your main source of recipes, this is an awesome feature.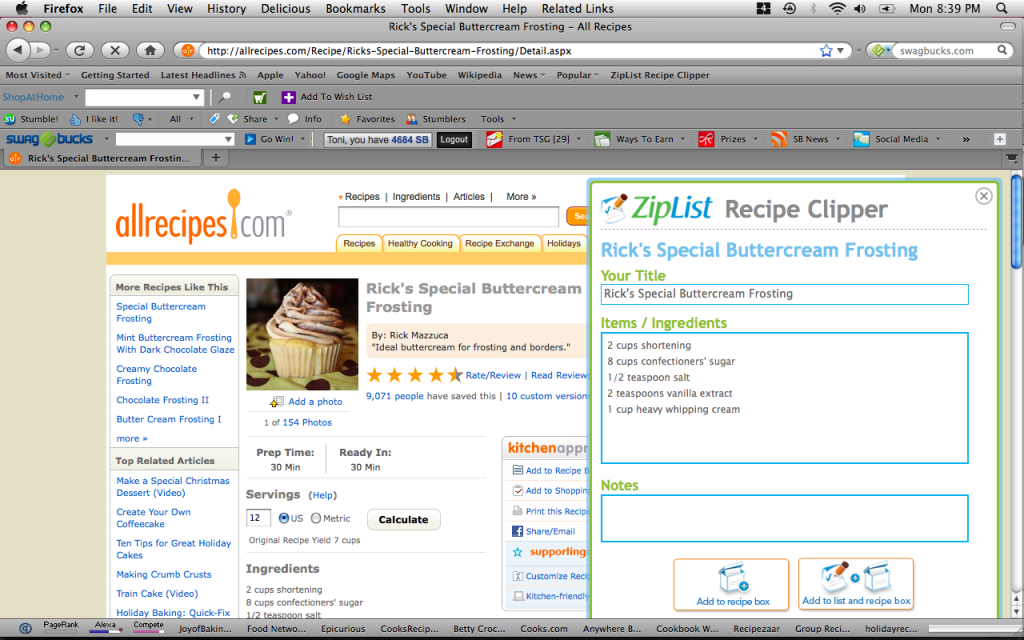 ZipList has partnered with Blue Avocado and is giving away three starter kits on my blog. I have one of their bags and I love it! Even the bagger at the grocery store comments on my bag from time to time. With many stores charging for bags this is a great way to save some money.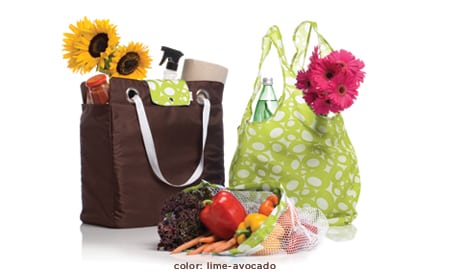 To enter to win one of the starter kits leave a comment. Giveaway ends Friday, April 30, 2010.